Marine biology and ecology
Sea turtles
The movements of many large marine vertebrates -marine megafauna- remain poorly understood. In fact, we know more about the biology of micro-algae than about whale migration. This is because you can't scoop up a whale in a plankton net!
Through his fieldwork in West Papua, Geoff has obtained the first data on how leatherback sea turtle hatchlings, born on the last significant nesting site in the Pacific region, disperse throughout the ocean.
This is a long-standing question that no one has been able to answer. After leaving their sandy nests, hatchlings crawl down the beach and enter the water. That is where our knowledge stops. Where do they go?
Geoff developed an acoustic tracking method so he could follow the baby leatherbacks for several hours and look at how they behaved in different current "scenarios". Would they always swim in the same direction? To what extend would near-shore currents carry them away? Would they move faster when carried away by a westward current or by a southeastward current? What influence has current speed on their dispersal? Geoff measured all these parameters during the many hours he spent tracking the turtles. He also released special oceanographic instruments, called Lagrangian surface drifters, to map the currents off the coast of West Papua, one of the remotest regions of the world.
The results, in the form of current maps and a series of "dispersal models" shed new light on the remarkable swimming abilities of leatherback hatchlings, how seasonal current patterns affect dispersal routes, and what this means for survival.
Antarctic "megafauna"
Antarctic animals are fascinating for several reasons. Not the least is their adaptation to the extreme environment. Only Weddell seals and (male) emperor penguins reside year-round South of 75° S, in the Weddell and Ross Seas.
West Papuan leatherback hatchling swimming at the surface. They can swim a sustained 0.3 meters per second, always towards the North. Click here to see the video.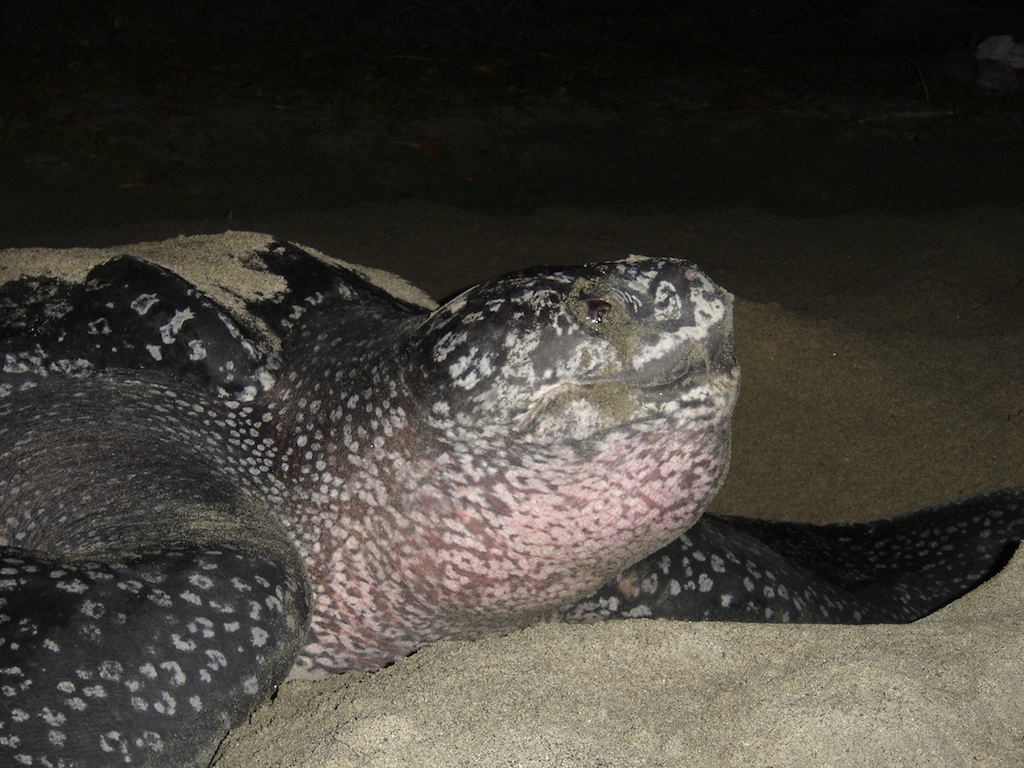 Large female leatherback, heading back to sea after laying a clutch of eggs. West Papua is home to the largest remaining Pacific leatherback nesting population.
Newly hatched leatherbacks weigh around 50 grams and are extremely vulnerable to predators when on land and near shore.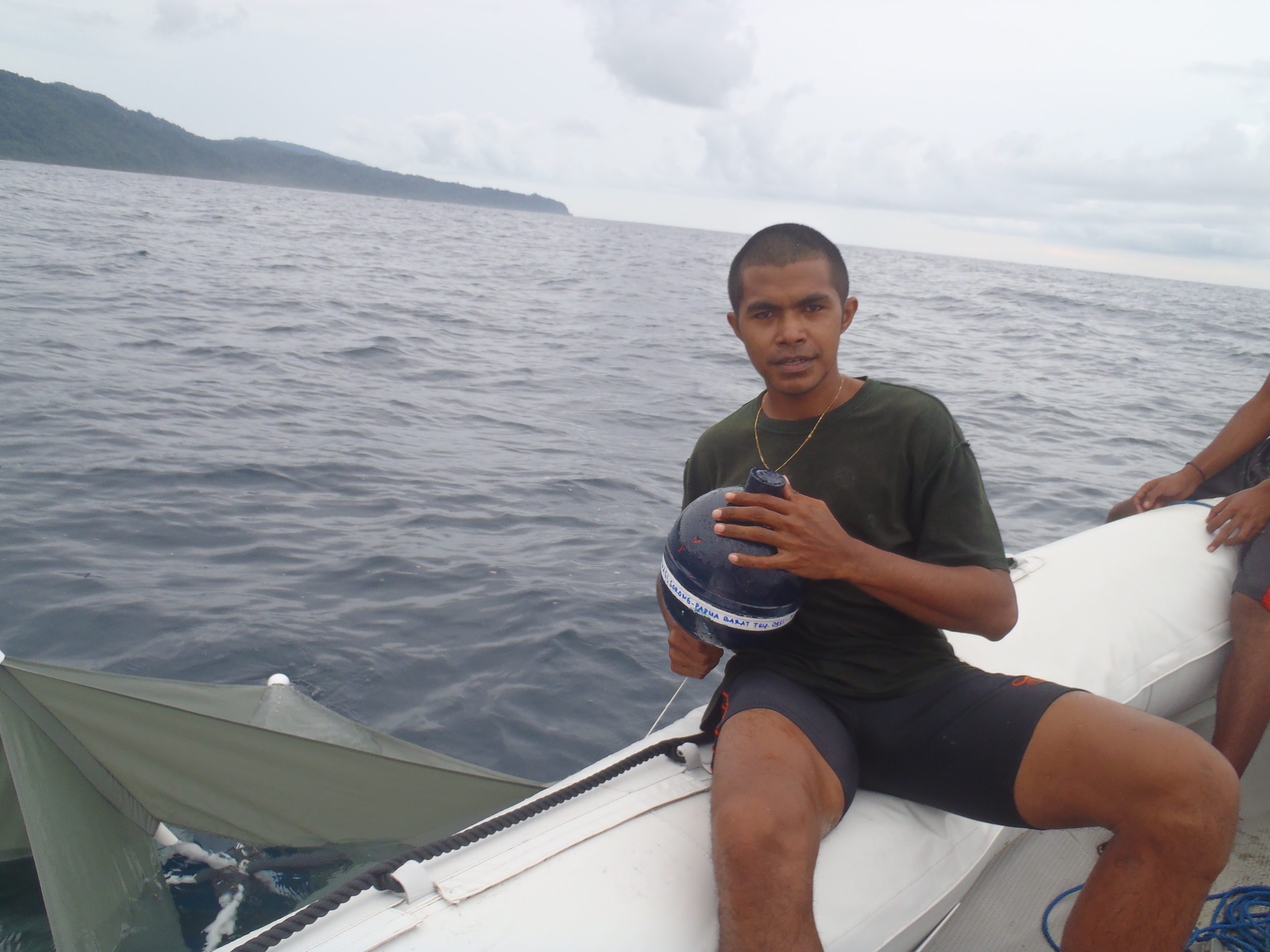 Geoff's field assistant, Oby, ready to deploy a Microstar Lagrangian surface drifter to measure the currents off the Bird's Head Peninsula